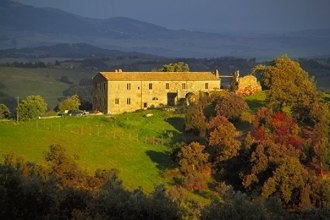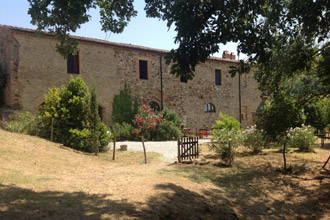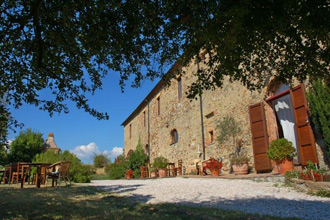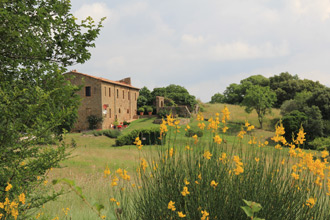 The farm
Podere Cerale is an ancient farmstead, south of Volterra in the province of Pisa. The farmhouse nestles among the beautiful hills of the Colline Metallifere and commands a breathtaking panorama: sheltered meadows, forests and nearby villages as well as a wide view of mountains dozens of kilometres away. The farmstead has extensive grounds largely bordered with woods.
The farm is a perfect starting point for hikes, but watching the sun set from a tranquil spot or enjoying the summer heat in a hammock are likewise possible. Moreover, Podere Cerale is ideally located for trips to the seaside or visits to the art treasures of Volterra, Siena, San Gimignano and Massa Marittima. Though somewhat farther afield, the famous cities of Pisa and Florence are within easy reach.
Thanks to its location and amenities Podere Cerale is not only excellent for summer visits - each season provides its own charms: hiking among the fresh spring greens or the red hues of the autumn trees, visiting historic cities in the quiet off-season or enjoying cloudless skies and sun in winter, with the evening spent close by the woodburning stove.
Want to sample the atmosphere? Read on, or visit our ancient Tuscan farmhouse in person. Your hosts will ensure you'll enjoy your stay in a convivial atmosphere, of course accompanied by excellent Italian cuisine.