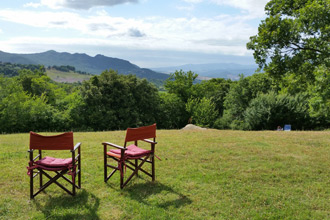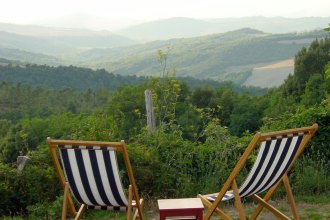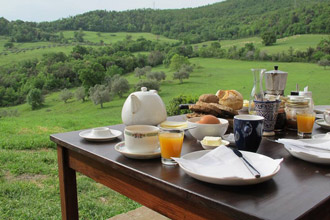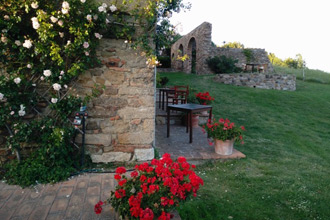 The view
Wake up to a panorama of villages or far-off mountains, or watch a flock of sheep graze on the meadows in the morning sun. Not a car to be heard, just the quiet of the countryside.

Stroll in the grounds or just hang around, enjoy the Tuscan sunset, where long shadows lend a fairytale atmosphere to the landscape.

Each season provides its own distinctive colours. Spring is verdant green and yellow broom in flower; in summer the sun colours nature yellow-brown in daytime and sunsets are magnificent; autumn sees green meadows again, with vibrant autumn leaves and beautiful thunderclouds alternating with clear blue skies; winter slowly approaches with short but often nice days and cold starry nights.